I drool all over myself when I find a truly unique color. It's a pretty rare occurrence, but every once in a while it happens. I know many of you will be surprised to see this color on the list. It wasn't popular with the masses, probably because it's very 'out there' but that's why I love it.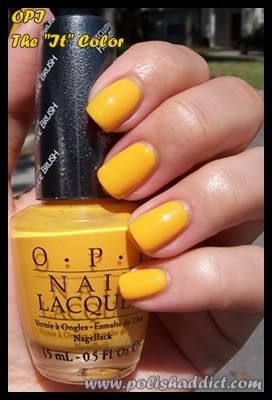 This truly gorgeous dirty mustard yellow reminds me of run ways and high fashion. In a perfect world, colors like this would be staples for everyone. Until then, I'll keep drooling for these rarities.
As a meaningless side note, I tend to associate certain polishes with whatever was going on in my life the day I wore it. I wore The "It" Color while studying for finals last spring, specifically I was studying Criminal Procedure Police Practices. I remember constantly staring down at my nails which significantly hampered my study efforts. You can read the original post on this color here.