I am SO excited for these!!!! I'll have swatches up as soon as humanly possible once I receive them.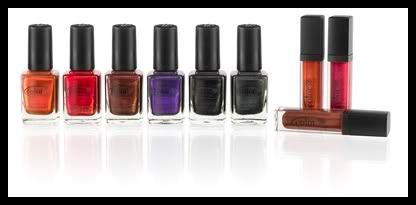 These beauties belong to the official Fall collection. I'm not 100% sure of the name of the collection but I think it might be the 'Dance'. Cremes seem to always be standard for the Fall so I applaud Color Club for doing shimmers – or are they metallics, duo-chromes!? Gaaaah, I have to know! Either way they look amazing. Blue! Black! Gun Metal Gray! Cannot. Wait.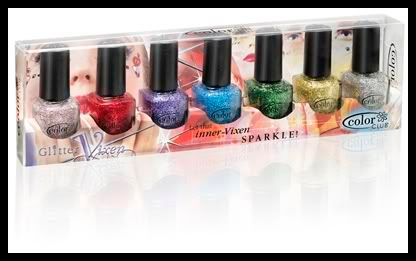 I'm not even going to bother raving about this because you guys should know how I feel about glitter by now. Really though, an entire collection of glitter polish…. *explodes*. It's like a dream come true. I think this collection can possibly help quench some of the thirst for the re-release of the China Glaze Wizard of Ooh Ahz Collection, at least temporarily.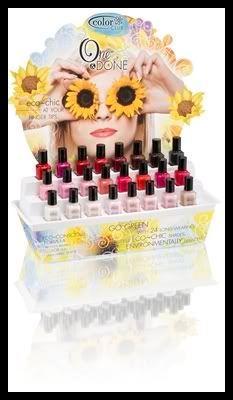 Color Club decided to jump on the go-green nail polish wagon and release this new eco-friendly line. I don't know the deets yet but I'm assuming these are going to be big 3 free. I'll let you guys in the scoop as soon as I get the press release.
Special thanks to Color Club for allowing me to share these promotional images.