I know all the other polish blogs have already done this post. : ( I went fishing in the land that time forgot (no wifi or net) with the old boy this weekend and missed all the excitement but here's my take on it anyway.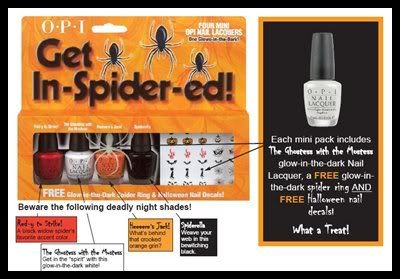 Pretty standard Halloween collection for OPI. I'll probably pass on this one since previous years have had non-functioning glow-in-the-dark polishes. The red, black, and orange are pretty run of the mill. Halloween is the best holiday EVER. C'mon with the halloweeny creativity OPI. : \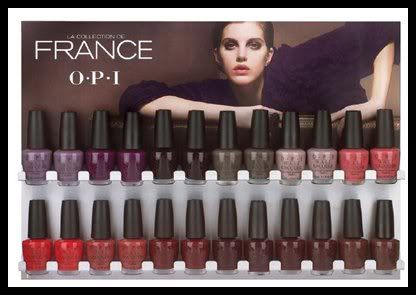 Hmmm… not impressed by the France Collection. This really looks like more of the same: some boring pinks/reds and some almost-blacks. Although, I admit, it's really hard to tell whether a collection will be good or not just from the promotional images. The plums look slightly promising. I'll reserve judgment for when I see these in person.
UPDATE: Swatches of La Collection de France.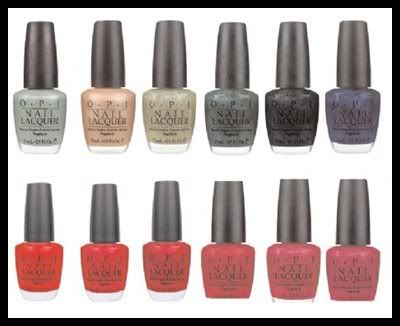 I'm very excited for the Holiday in Toyland Collection. There is a pale grey, a dark silver, a shimmery charcoal, and a blue (always, always, a plus). OPI is still giving us about a half million reds but since the collection is presumably toting at least 4 unique colors, I won't complain.
(Of course, I'll probably just admire these from afar because I'm on a serious no-buy since pop-dukes lost his job.)
UPDATE: Here are swatches of the Holiday Collection, part I and part II.
Thanks to kschmiddy for letting me steal these pictures. : )